Technology
Truly handmade, paying attention to detail throughout the whole production process. The switch design is the supremacy of aggression. Bikes which are able to scratch asphalt or earth uninterrupted. A unique product for bike lovers:
Tubes manufactured with the use of socks
All the tubes of the frame are made from biaxial and unidirectional socks overlapped in 6 layers without breakages or short fibers, guaranteeing absolute dimensional control and eliminating critical points.
Reinforced Tubing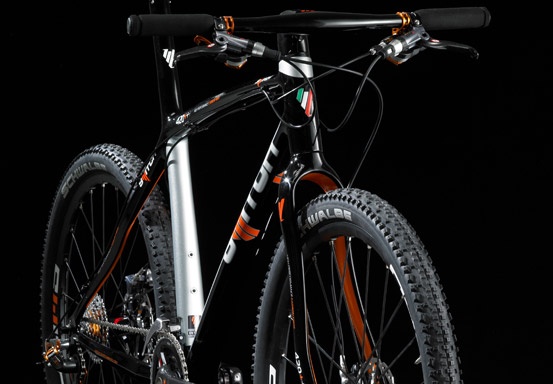 The top and down tubes have a longitudinal reinforcement running through their whole length guaranteeing torsional stability and therefore optimizing driving control.
Integrated Seat Post
A system where there is no fatigue stress as the seat post sits on the seat tube of the frame. 3 pointed grab screws block any rotation and simplify dismantling when varying the seat height by 10mm.
Internal Cable Routing
Aerodynamic and smooth design and maximum protection from dirt
Carbon Dropouts
Rear dropouts are integrated in the rear stays and include interchangeable wheel supports and derailleur hangers made of ERGAL 7075
BB35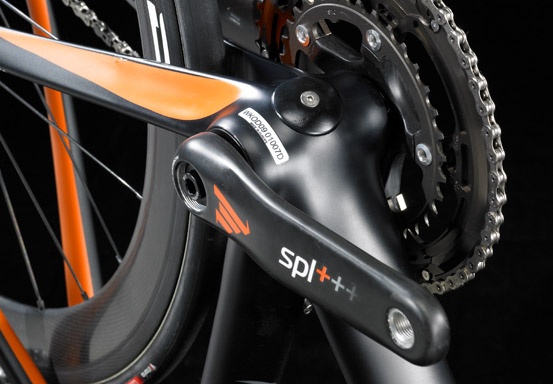 A new bottom bracket with oversized bearingfs for a 35mm spindle. The bearings are assembled with a distance of 72mm between each other (compared to the 54mm of BB30); resulting in a great improvement in fluency and torsional rigidity of the crank with a wear resistance at least 30% better than competing standards. Adaptors for all cranks on the market are available.